5 Day Timelapse - Waldo Canyon Fire - June 23rd - 28th By Steve Moraco
At 7min mark the good stuff.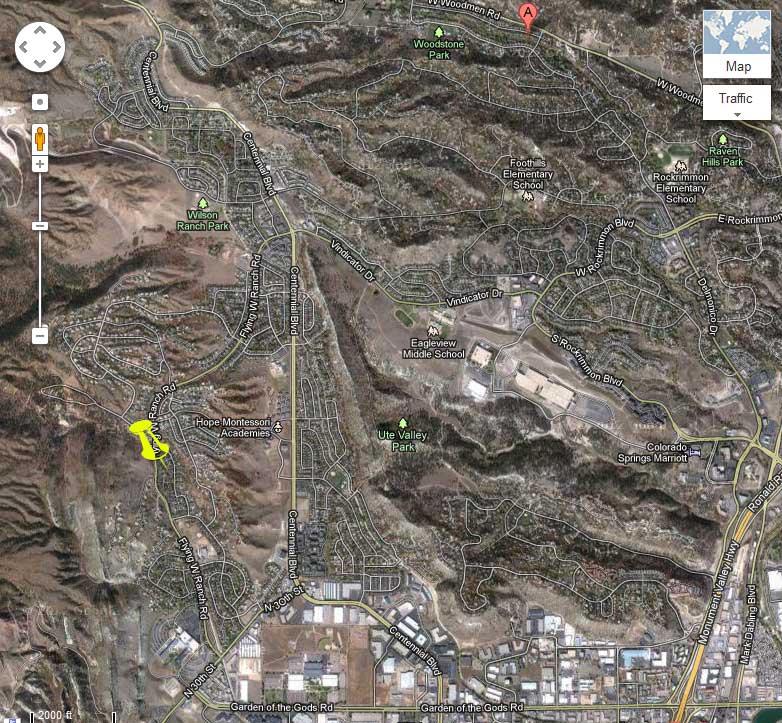 DeBates is the A marker at the top. The yellow pin is where a section of homes burned down and close to Flying W Ranch.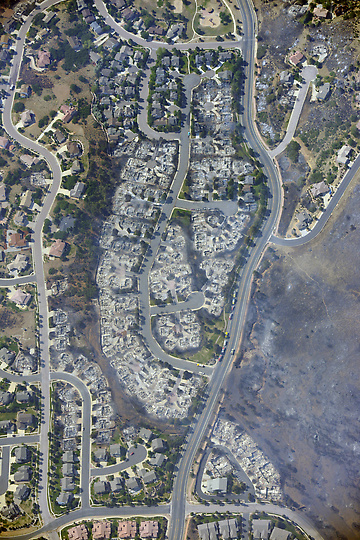 The yellow pin homes burned down.